Fourth album from The Hold Steady and their second Vagrant Records release. The album was released on July 15th, 2008 and was produced by John Agnello, who produced their first Vagrant release Boys And Girls In America.
Album Cover
Edit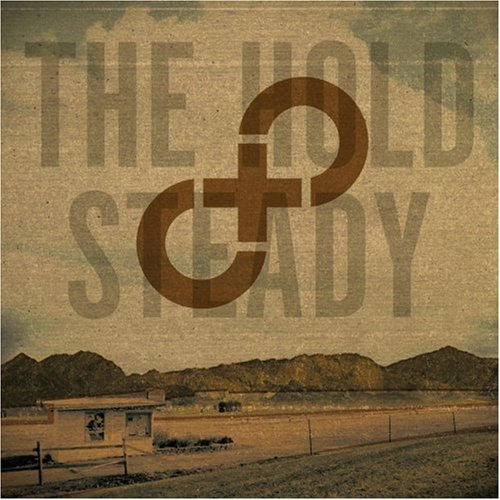 Bonus Tracks
Edit
Ask Her for Adderall (limited CD and LP)
Cheyenne Sunrise (limited CD)
Two-Handed Handshake (limited CD)
On the Separation Sunday track Charlemagne in Sweatpants, Finn sings, "Do you want me to tell it like boy meets girl and the rest is history? Or do you want it like a murder mystery?". Stay Positive seems to be the murder mystery, but whether it's about Halleluiah or an all new cast of characters is difficult to see.
The album starts off with a quintessential start-of-summer track, Constructive Summer, with the narrator describing, with optimism, how great this summer will be and what he and his friends will do with it. The second track, Sequestered in Memphis, suggests the murder mystery, with a character responding to the questioning of a police officer or lawyer. When the band launches into One for the Cutters, the murder mystery comes in hard and fast, with the girl driving one of the suspects to Cleveland with blood on his jacket. Finn intones, darkly, "She smokes and she ponders this riddle: When one townie falls in the forest, can anyone hear it? When one townie falls in the forest, does anyone notice?" From this point, the album focuses on the girl's downfall, as she turns to drugs in Lord, I'm Discouraged, and the other characters in the murder-mystery, as the second victim appears in Yeah Sapphire.
One interesting question: why does Finn declare that "She's known a couple boys that died, and two of them were crucified" in Both Crosses, and then, in Joke About Jamaica, notes that "one summer, two kids died; one of them was crucified"? Why did two become one? This might suggest that Finn is speaking from two different points of view, one of which views one of the deaths as murder (crucifixion), the other as an accident of some sort. Or, more likely, it suggests that this is Holly, who's seen at least one other person killed outside of the story told on this album, while this album is about one of those deaths. It's also that the second crucifixion literally was Jesus (as is stated in Both Crosses), whose death is being mentioned because this death (the one mentioned in Joke About Jamaica) reminds the speaker of Jesus' crucifixion.
http://web.archive.org/20080226100039/www.pitchforkmedia.com/article/news/48851-the-new-hold-steady-album-istay-positivei
http://web.archive.org/20080502223050/www.pitchforkmedia.com/article/news/50362-hold-steady-reveal-istay-positivei-tracklist-release-date
Community content is available under
CC-BY-SA
unless otherwise noted.